Gaming has been on an exponential rise ever since its inception. It is no surprise the gaming industry has taken India by storm as well. With the growth of Esports, streamers growing more in number and covid forcing everyone to stay at home, a large population of the Indian youth has started to lean toward gaming as an outlet. While gaming in all forms has been on a rise in the country, mobile gaming in particular has the highest pull of them all, owing to various factors. Let us look at the factors that influenced this growing trend, look into how the gaming landscape has changed in India and find out why mobile gaming has become so popular in the nation.
Mobile Gaming In India
Mobile gaming in India has an incredible pull. Statistics show that 94% of the gamer base in India play mobile games, compared to a meager 4% of console users. Even with respect to a global aspect, India is far ahead of its competition in this category. In the 3rd quarter of 2020, the country had a staggering 2.9 Billion downloads, the second competitor was USA, around 1.5 Billion. The jump has been exponential as well, with 1.8 billion downloads in the first quarter of 2020, it jumped to 2.9 billion by the 3rd quarter. Surveys conducted have shown that there are around 432 million users in the nation and the revenue generated is off the charts with around INR 136 billion. It should be no surprise that companies look at India as a gold mine as far as mobile gaming is concerned.
Factors For The Rise Of Mobile Gaming
While there are hundreds of factors that may have influenced the growth of mobile gaming in the Indian subcontinent, a few stand out as the major influencers by a margin. Let us dive into the biggest factors that have influenced this rise in the nation.
Availability Of Capable Smartphones
The Indian mentality is usually based on value for money. You don't usually see people buying smartphones over 30 – 40 thousand. The upper end of electronics is only purchased by a select group of people. When the majority of the Indian population (which is a lot by the way) purchases gadgets around 15 to 30K, is it really a surprise that mobile gaming is this popular? Considering laptops around this range are not good enough. Also, smartphones are becoming better with each passing year but are still within the spending capacity for the majority of Indians. This has also inspired a lot of developers and publishers to make more apps focused on gaming.
| Gaming Phones | Details | Link |
| --- | --- | --- |
| Asus ROG Phone 5 | Get 10% off on Flipkart | Buy now |
| Samsung Galaxy S22 series | EMI's from Rs 6000 p/m | Buy now |
| iPhone 13 Pro Max | EMI's starting from Rs 6000 on Amazon | Buy now |
| Xiaomi 12 series | Get upto 20% flat discount | Buy now |
| OnePlus 10 Pro | Best price with EMI option available | Buy now |
Better Technology Of Gaming Accessories
At the end of the day, we are always delighted when we get things done in a sophisticated way. Playing games is always a point of relaxation and with the increase in technology, playing games has become very sophisticated and enjoyable. With such a technology boost, the gaming areas can be set in a very convenient manner with a few technical accessories, that elevate the gaming experience to another level. Thus the growth in these technologies has also increased the gaming trend in India to a greater extent.
Gaming Accessories
Details
Link
Trigger for Mobile Controller
Get 30% off and more discounts
available
Buy now
USB Cooling Fan Cooler Adjustable
Upto 60% off on gaming mobile
accessories
Buy now
Mi 10000 mAh 3i Lithium Polymer
Power Bank
Flat 15% off and more deals on
powerbanks
Buy now
The Growing Internet Penetration
Internet penetration in India has seen a tremendous rise since 2016, when Jio introduced 4G with extremely cheap pricing. After this the population consuming media on the internet has only increased. With cheap plans and offers now offered by all internet providers, people are exploring different things the internet has to offer, one of the most popular being online gaming.
Increasing Penetration Of Digital Payment Methods
With the increasing number of people using digital payments and the ease with which payments can be done now has also helped the gaming industry to grow, as now companies can monetize their apps and make digital purchases in game easier. Digital payments are also expected to grow at a rapid pace in the coming years.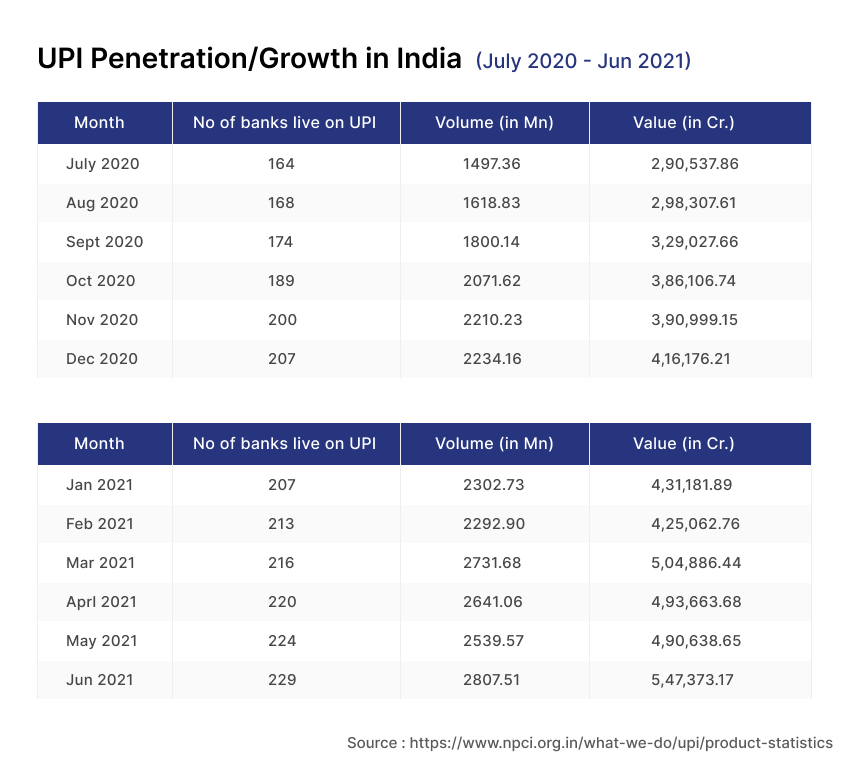 A Huge Youth Population
As it is with any other country, gaming is the most popular amongst the youth in India and the country having a large majority of its population on the lower end of the spectrum, this is also a driving factor for the growth of the gaming industry.
Covid-19 – An Unexpected Positive
Covid 19 pandemic has affected our lives in drastic ways. It was a hard period for many. But for the digital platforms and services it has been a boon. Almost all the online services saw a tremendous rise in their usage. Gaming especially saw a soaring popularity among the youth. With the limited entertainment options people from different social strata began adopting games as a means of entertainment and to socialise. Suddenly virtual interactions took the place of physical interactions for both family and friends, people began to try games which had a social element to them.
Role Of PUBG Mobile
PUBG has become so popular in the subcontinent that it's a crime to not know about its existence. It came during a time when Indian youth started consuming a lot of content revolving around gaming. There was a rising trend of streamers who would find new games and stream it to their audience. PUBG mobile gave this audience a chance to play in a multiplayer environment. Due to the competitive nature of the game, it also has a feature of audio chat. It quickly became a hit among the younger generation. With streamers like Mortal, Dynamo gaming Kronten, Rawknee etc. it kept on increasing in popularity. PUBG was also successful because of its in app purchase model with battle passes and a way to invest money to buy skins in game. This helped the developers earn profits and also made investing real money into gaming a norm. Now the youth was a bit more accustomed to spending money in games which was previously not seen on many games and on this scale.
PUBG paved the way for developers and publishers to make their games monetizable. This is important as gaming as an industry to grow needs people to invest money into it. It also makes game development more lucrative for the newer developers and artists to get into.
Effects Of The Ban Of PUBG
The ban on PUBG mobile left a vast majority of the gaming audience with nowhere to go. Not many games were offering the same things that PUBG did, the ability to play with friends competitively and be able to communicate via voice chat. The games that were able to cater to these needs quickly became large successes, especially due to the Covid situation. A great example of this would be Freefire – A simple game which offered the same challenges that PUBG did but with added mechanics. With streamers popularising it, and also it being free to play the game quickly became a huge success and is still the top game for Indians in 2021.
Role Of Esports In Mobile Games
With the rise in PUBG mobile we also saw an increase in online tournaments happening across the country. With this came more investments and opportunities both for players and brands.
Esports acts as one of the important tools to take casual games (especially mid-core and hardcore titles) to the gamers, helping publishers popularise the game amongst the elite gamers, which can have knock on effects on consumption and monetisation by the general casual gamer. Some of the examples of esports companies in India include Nodwin gaming, U Sports, Paytm First games, WinZo, AFK Gaming (content)
E-sports has been a growing and emerging sub-segment in the country with close to 10-15 mn Esports viewers in India in FY20 and projected to grow to 130+ mn viewers by FY257. It has also been officially recognised by the Indian Olympic Association by establishing the Esports Federation of India as the leading governing body of Esports in the country
Role Of Streamers In Gaming
Streamers were one of the important reasons why gaming became so popular in India. They are the face of gaming and media for the general population. They provide the exposure of newer games and its mechanics to the world. Their audience watches them play and if they like a game they try it themselves too. This is one reason streamers are becoming big in the market as they also provide a platform for the companies to show their products to the world.
In India the early streamers tried to emulate what the most popular streamers across the world did. Among these, playing games online and streaming was the most popular. With PUBG a huge majority of their audience could also actually play it and it became a huge success. Streamers also made it easier for the audience to become more used to buying things in game.
Top Gaming Streamers in India (Youtube)
Stat- A correlation between the game played by streamers and the popularity of the game
Mobile Gaming Trends
Let's look into the top games popular in India-
Candy Crush (Casual Game)
Candy crush has simple gameplay and catchy graphics. Due to this it has attracted a wide range of demographics including the people who didn't game previously. It has become popular amongst older people and even among women, the two demographics which were never associated with gaming, especially in India. With any other mobile games, we have discussed covid has made it a huge success again, long after its launch.
Ludo King (Board Game)
Ludo king revived the nostalgia which Indians had while playing ludo with their friends. Due to its Interactive feature while still being online it was the favourite pastime for many Indians. It is so simple yet so attractive that it's still one of the top games on play store right now.
Garena Freefire Max (Multiplayer)
Free Fire is currently (March 2022) the top game on google play store even ahead of BGMI (Indian version of PUBG mobile). It became the most downloaded mobile game globally in 2019. In August 2021, Free Fire set a record with over 150 million daily active users globally. As of 2021, Free Fire has grossed more than $4 billion worldwide.
Free Fire Max, a graphically enhanced version of Free Fire was released globally on 28 September 2021
Let's see what is the reason Freefire became so popular-
Real Money Gaming And Fantasy Sports
These two genres needed a separate mention as they are the most monetized in the Indian gaming landscape.
The fantasy sports landscape in India has witnessed a significant transformation; number of fantasy sports operators have increased by seven times (~7x) over 2016-2018, whereas the number of users has grown by over twenty five times (~25x) from June 2016 to Feb 2019
Opportunities
India currently lies very low on both monetisation level and maturity index, but due to the recent changes especially in mobile games the maturity level is increasing. There is a growing opportunity to tap into the current market of gamers and make games be monetised in better ways especially since we now have the infrastructure for digital payments.
Shortcomings/Problems Faced By Mobile Gaming Industry
Monetisation Models
Lack of scale for India studios due to limited monetisation, the current dependence on Real money format to monetise, and a relatively lower maturity publishing ecosystem are some of the aspects India's gaming segment needs to grapple with and overcome.
Low average revenue per paying user- the average spending per user in India is low when compared to countries with a developed gaming infrastructure.
Real Money Gaming (Rmg) have the highest spending by the users amongst all games in India, This needs to happen in other genres to develop it
It's hard to monetise games as people willing to spend money on gaming are still less.
Conclusion
During the past few years we saw how mobile gaming got a boost due to the various factors lining up perfectly. We now know the huge potential the gaming sector in India has to offer. The Indian gaming sector is expected to grow with a CAGR of 32% which is a huge potential for investors, developers, publishers and every other element involved in the gaming scene. Indian gaming is growing even more than the media.
Mobile gaming has especially seen a soar in popularity across various genres like ludo(Board), free fire (multiplayer), teen patti (Real money gaming) ect. We have also seen that gaming was not limited to only one segment, there were games like candy crush and fantasy cricket with a largely different audience but still being very successful.
India has an untapped user base that can be monetised. Companies in India can opt for better models of monetisation to increase the monetisation capability of games.